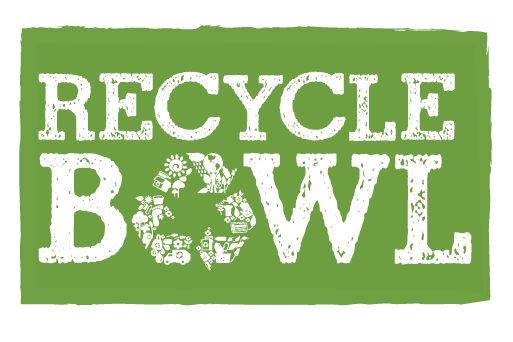 Recycle-Bowl National Competition
The Recycle-Bowl is a national recycling competition sponsored by Keep America Beautiful! It is open to any school K-12!!
Our aim is to:
Establish new recycling programs within schools
Increase or improve recycling rates in schools that currently recycle
Provide teacher/student educational opportunities about recycling and waste reduction
There are just 5 easy steps to Compete in Recycle-Bowl
1)  Register Your School
Recruit volunteers (principals, teachers, custodians and/or students) to help you compete in Recycle-Bowl. Register your school for Recycle-Bowl.  
2) Make a Game Plan
Recycle-Bowl is perfect for experienced veterans as well as recycling rookies. Create a game plan to reach your team's goals, whether you're aiming to launch a brand new recycling program or improve your current recycling rate and quality. Find tips in this guide on how to start a school recycling program.
3) Rally Your Team
Communicate with your school's teachers, custodians, staff, and students so they know about the Recycle-Bowl competition and can get in the game! Train your team by educating them on what is recyclable at your school. Find ideas for promoting the competition as well as engaging educational activities in the Recycle-Bowl resources pages. 
4) Compete
Collect and track the weight of your recyclables for 4 weeks during the Recycle-Bowl competition. There are many different ways to get the weight of your recyclables. Find examples for tracking and tools here. 
5) Submit your score
Report your data so you can see how your school stacked up against the competition.