40 Trees For 40 Years
A Keep Pensacola Beautiful 40th Anniversary Event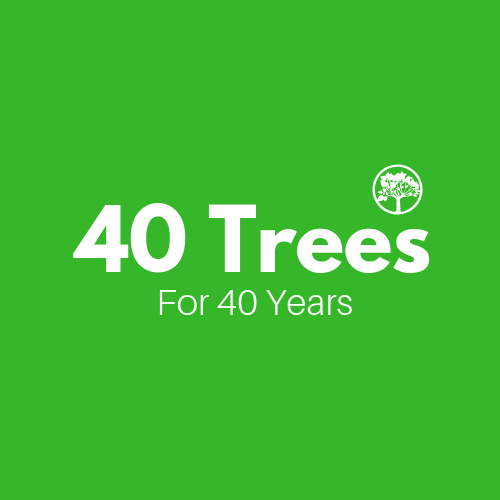 In January 2019 Keep Pensacola Beautiful will be planting 40 trees in our community!!  One tree for every year that we have been active in Pensacola. These trees will be located all around the county. We encourage you to follow along as we plant these trees. Keep Pensacola Beautiful will also be looking for volunteers to help plant these trees. 
If you would like to sponsor a tree or dedicate a tree please let us know! Tree Sponsorship is only 40 dollars! 
One tree generates 100 dollars on average of benefits to the community each year! They add value by reducing stormwater runoff, improving air quality, reducing carbon dioxide, improving energy savings and increasing property values! 
Trees where generously provided by Keep Santa Rosa Beautiful and University of Flordia Milton Campus Students Club. 
                                                         Trees for this event are planted at the following locations                           
                                                         Bruce Beach                                          Bayview Park 
                                                         Regency Park                                         Ross Max Dixon Park 
                                                         Olive Road Walking Trail                          Englewood Park 
                                                         Old Ensley Park                                     Treasure Hills Park 
                                                         Max Dixon Park                                     Beulah Regional Park 
                                                                        Santa Maria Plaza/ Farm Hill Park