Native Species in Escambia County
Every ecosystem has individuals that have evolved to live in it, these individuals are referred to as native species. However, these native species are being threaten by a variety of factors including habitat loss, invasive species, and climate change.
Meet the Natives:
Pitcher Plants
The panhandle region is the only place in Florida to find the beautiful but bizarre-looking pitcher plants. Pitcher plants have vibrant colors and distinct smells to attract insects. Once the insects land to investigate the mysterious plant, it is quickly ingested by the carnivorous plant. These beautiful but predatory plants are protected under The Convention on Trade of Endangered Species(CITES). Remember to observe and appreciate, but don't take.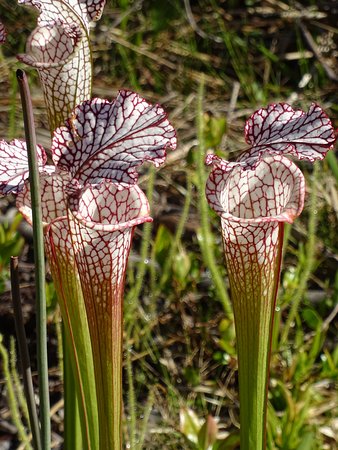 Swamp Hibiscus 
A beautiful vibrant perennial that is mostly found in wetlands, along ponds, and on the edges of streams. Although they may be a bit high maintenance, they would make a beautiful addition to any garden. The blooming flowers provide nectar to a variety of species including hummingbirds, butterflies, moths, and homes for caterpillars.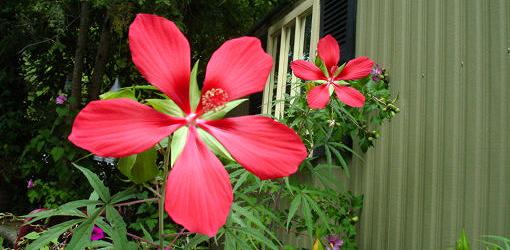 Southern Live Oak
The Live Oak is an evergreen tree that may reach up to 50 feet high. Once upon a time, it was prized for its ability to withstand flooding, adverse weather conditions, rot, and decay. These qualities made it invaluable to the U.S. Navy, who commonly used it to build ships. In more current times, they serve as food and shelter for a variety of critters.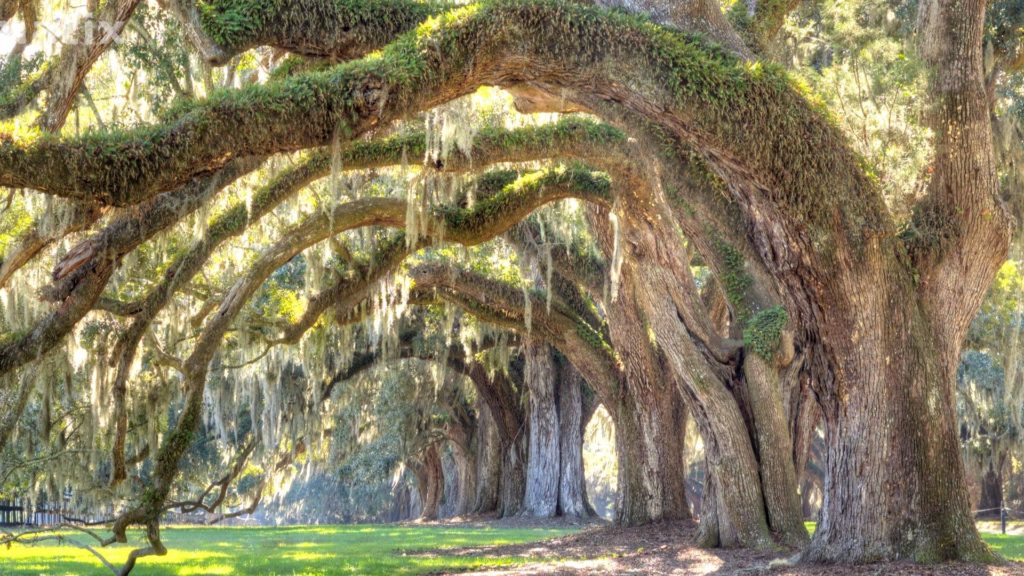 Tickseed
Tickseed is a wildflower that would make a wonderful addition to any garden. It can be found in a variety of colors and is very low maintenance. The bloom attracts a variety of pollinators from bees to birds.
Smooth Cordgrass
A saltwater-loving grass, it is commonly found in salt marshes, tidal flats, and other wetlands. The cordgrass serves as protection against storm surges by stabilizing the shore line. Cordgrass also filters pollutants like heavy metals and toxic material from the water column.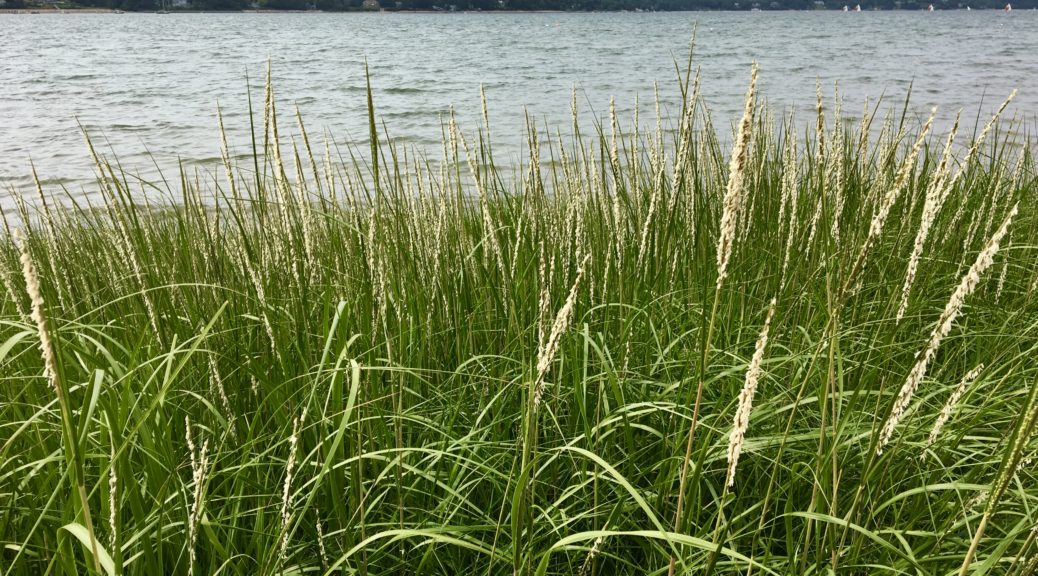 All data and facts pulled from:
https://www.todayshomeowner.com/swamp-hibiscus-outshines-its-name/
http://plants.ifas.ufl.edu/what-can-you-do/
https://plants.usda.gov/core/profile?symbol=hico2
https://www.fs.fed.us/wildflowers/Rare_Plants/conservation/lawsandregulations.shtml
https://www.carnivorousplants.co.uk/resources/how-to-grow-pitcher-plants/
http://www.newmoonnursery.com/plant/Hibiscus-coccineus
https://www.pnj.com/story/life/2015/07/07/go-native-plant-a-garden-thats-friendly-to-wildlife/29840903/
https://www.americanmeadows.com/perennials/coreopsis
http://eol.org/pages/1114691/overview
https://pensacolascenicbluffs.org/southern-live-oak/
https://www.fs.fed.us/database/feis/plants/graminoid/spaalt/all.html