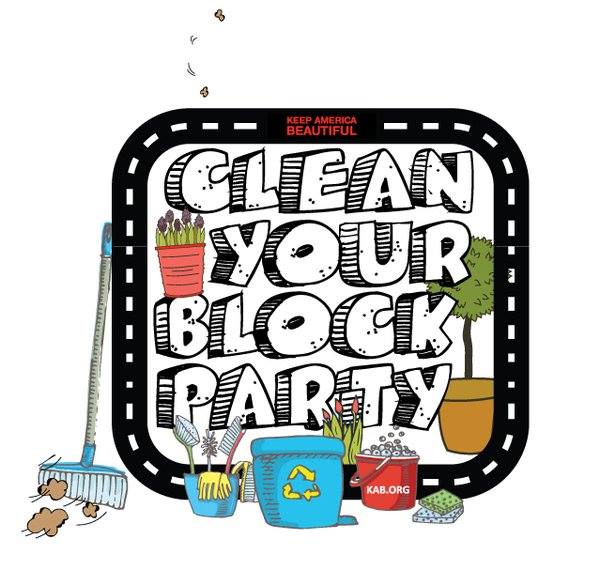 WHAT IT IS: The Great American Cleanup is the country's largest community improvement program that kicks off in more than 20,000+ communities each spring, and Pensacola is one of those communities. This year's Great American Cleanup theme is "Clean Your Block Party". Clean Your Block Party is aimed towards the individuals who are interested in cleaning up the areas they see and visit every day. Not only is this event a great opportunity to impact your neighborhood, but it is also a chance to connect with your neighbors.
HOW TO SIGN UP:
1. Gather your friends, family, and neighbors
2. Choose a date that works for YOU
3. Go to http://keeppensacolabeautiful.org/how-to-help/volunteer.html to register
4. Gather supplies provided by Keep Pensacola Beautiful
5. Throw a "Block party" and bond with your neighbors while cleaning up your area
6. Share your photos on social media using the hashtags #keeppensacolabeautiful #cleanYOURblock and #DoBeautifulThings
WHAT YOU CAN DO: Our suggestions are: clean up litter, beautify your area, or revitalize your local park. However, if you have other ideas on how to clean up your block let us know!
TIPS AND TRICKS:
• Visit the site and determine where to plant
• Research what to plant (consider room for growth and what is native to the area)
• Wear: gloves, thick-soled closed shoes, long pants and long-sleeve shirts, sun screen and bug repellent
• Identify litter vs recyclables
1. Recyclables: paper, cards, cardboard, glass bottles and jars, metal tins, cans and aerosols, plastic bottles, pots, tubs and trays (Check with your local trash hauler for local recycling standards.)
2. Non-recyclable items: Food waste, wood, electronics and cables, clothes/textiles
• Take "before", "during", and "after" pictures
• Wash your hands!
• Record results (lbs. of litter, #of plants planted, etc.)