Plastic Bag Swap
In February of 2016 we had our first annual Plastic Bag Swap at Ever'man Cooperative. Community members could trade in a bundle of 25 plastic grocery bags for a reusable KPB tote bag! Plastic bags cannot be recycled in your curbside recycling bin. They must be brought to the special receptacles that are located outside most grocery stores. Keep an eye on our Events Calendar to learn about our upcoming bag swap in April 2018.

Plastic bags can be dangerous for wildlife. The more plastic bags we use, the more likely it is they will escape to the ocean. They can also be expensive to produce. Currently 100 billion plastic bags pass through the hands of U.S. consumers every year—almost one bag per person each day. Laid end-to-end, they could circle the equator 1,330 times! (Earth-Policy.org)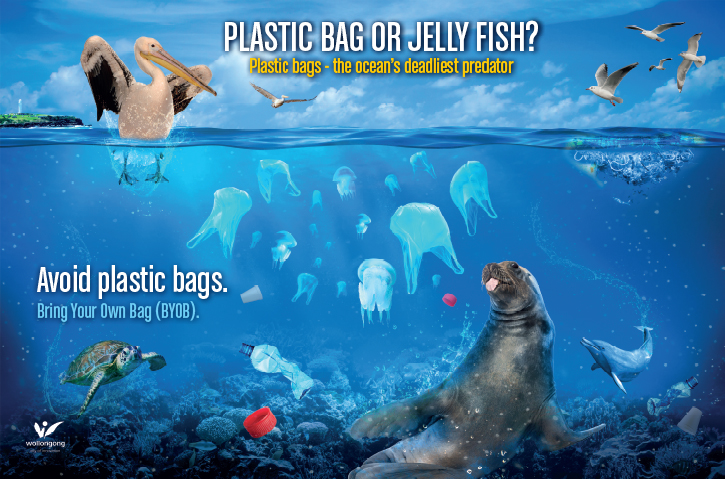 But wait!
You can recycle more than just plastic bags! Many plastic films involved in packaging can be recycled in the grocery store bins as well. Toilet paper and paper towel wrappers, bread bags, produce bags, even packaging used in the mail like bubble wrap and air pillows!