Mayor's Neighborhood Clean-Up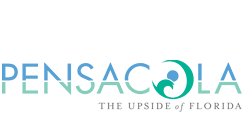 The next Mayor's Neighborhood Cleanup Day will be on Saturday, July 29,  2017. This month's clean up area is bordered by the western city limits between Fairfield Drive and Bayou Boulevard.  The southern boundary follows Fairfield Drive over to the waters of Bayou Texar and then follows Bayou Texar over to Firestone Boulevard.  The northern boundary is along Summit Boulevard over to 12th Avenue then south to Bayou Boulevard and along Bayou Boulevard back over to the city limits on the west.  
DO place all materials for collection on the curb by 7 AM on Saturday, July 29, 2017.
   
DO NOT place materials for this collection curbside until Wednesday, July 26, 2017.
 
Placing debris curbside early may result in a fee for collection. 
Bulk items only - no yard waste or garbage please.